Following a few years of uncertainty and virtual-only conferences, CES 2023 is taking the tech show back to its full in-person glory. It's already treated us to a while heap of tech announcements, including a look at some of this year's best audio gadgets – and we've rounded up the best ones we've seen so far.
CES 2023 proper begins on Thursday, January 5, and over the course of the event, the likes of LG, Sonos, Sony, and others will be showing off their latest audio tech. The treats they have on display will be vying for a spot on our best headphones, best soundbars, and best wireless earbuds lists when they launch later this year. By following the announcements as they happen you can decide if they're worth waiting for, or if you'd rather grab last year's model the right way.
With the show's media previews now in full swing, we've rounded up the most exciting audio tech announcements we've seen at CES 2023 so far – along with a taste of what else you can expect to see as the show fully kicks off.
Speakers and turntables
If you're looking for ways to improve your speaker or home audio setup, then CES 2023 is the place to find inspiration as we're being treated to a variety of sound systems during the show.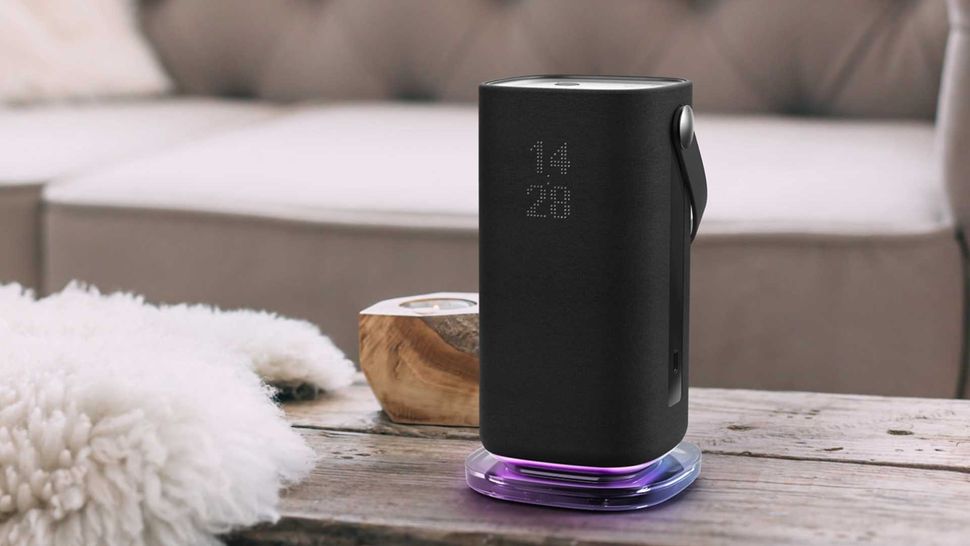 A case in point is the Acer Halo Swing (above), a glowing portable smart speaker that uses Google Assistant. We'll have to listen to this device's performance for ourselves to judge it properly, but Acer's promise of 360-degree audio and subwoofer-boosted bass line is certainly enticing. It also comes with a 10-hour battery life and an IPX5 water resistance rating – which means it should survive a slight drizzle, even if you won't want this thing too close to the pool.
If you already have a solid speaker setup you might instead prefer gadgets like Amp Genie. It's intended to make it much easier to sync up an audio source with your receiver of choice including Yamaha, Denon, and Sonos devices. There's always a slew of CES gadgets designed to solve annoying issues with your other devices, so be sure to follow the announcements and our coverage to see if 2023 is the year your audio tech becomes hassle-free.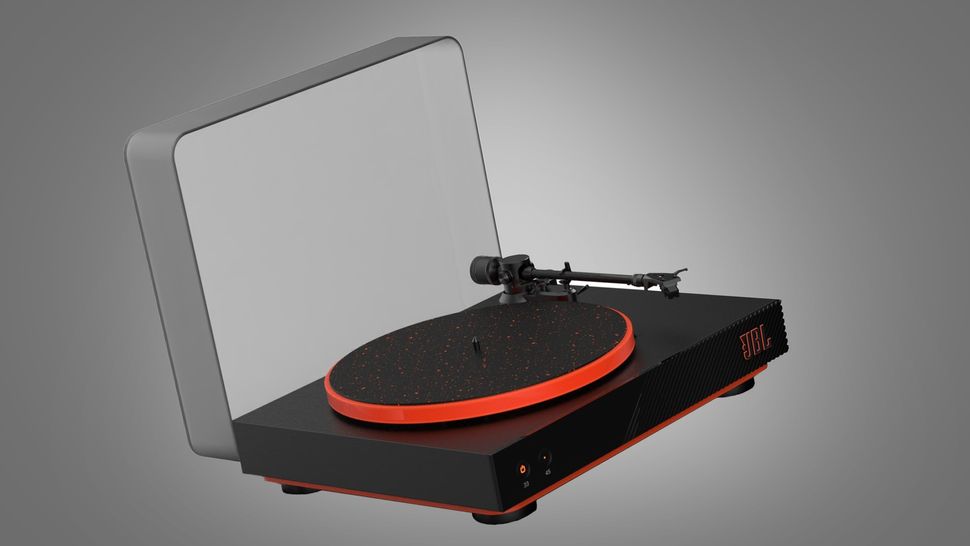 Elsewhere, in turntable-land JBL has announced its first Bluetooth turntable, which delivers aptX wireless streaming so you can stream your vinyl to wireless speakers, soundbars or headphones in 24-bit hi-res audio. The JBL Spinner BT (above) looks rather fancy with its black-and-orange color scheme and is one of the most affordable turntables of its kind, with a price tag of £399 / £375 (around AU$660). It'll be available from the third quarter of 2023.
Soundbars
Upgrading your soundbar can bring some major improvements to your home entertainment setup, and CES 2023 is already delivering several gadgets that could be just what you need.
LG has announced its brand-new SC9 and SE6 soundbar models which boasts Dolby Atmos and IMAX Enhanced audio that will allow the soundbar's multidirectional speakers to create an immersive soundstage.
What's more, LG is boasting its 2023 will be more impressive than ever thanks to their new Triple Sound Technology; using AI and various speaker tricks, the soundbar can optimize its audio for the space it's in and add in virtual mid-layers that help you better lose yourself in the action.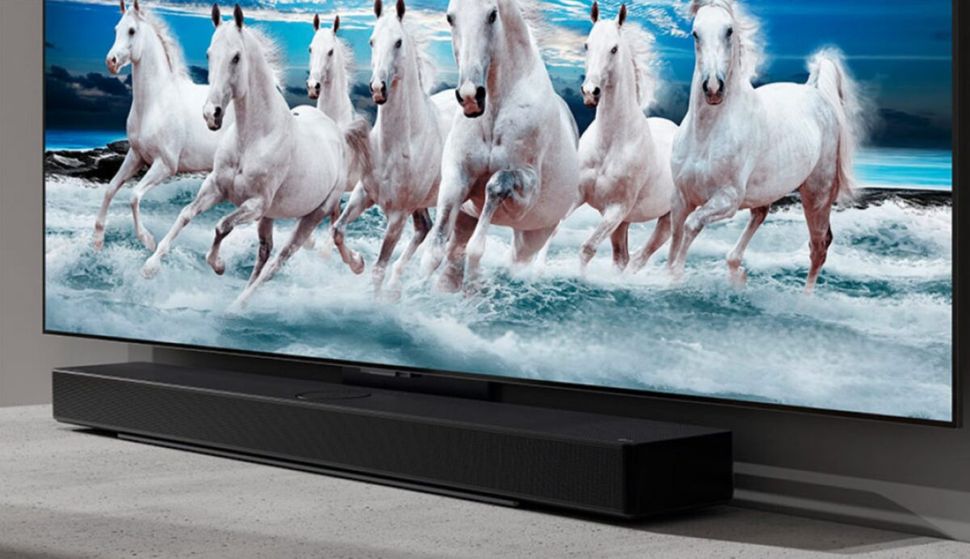 We'll have to preview these soundbars for ourselves to know if they live up to the hype, but we're definitely excited by what LG has revealed.
With conferences from TCL, Samsung, Sony, and several other home entertainment brands also on the cards, we'll likely be introduced to several other speaker and soundbar options over the coming days, so be sure to check back for our thoughts and the latest news.
Headphones and Earbuds
CES 2023 won't just be home to booming speakers; earbuds and headphones will also likely get their time in the spotlight during this year's event.
JBL often comes to CES with several announcements up its sleeve and that's been the case again in 2023. Its JBL Tour Pro 2 wireless earbuds, which have a touchscreen on their charging case and are an interesting if sonically flawed Airpods Pro rival, will now be launched in the US for $249.95.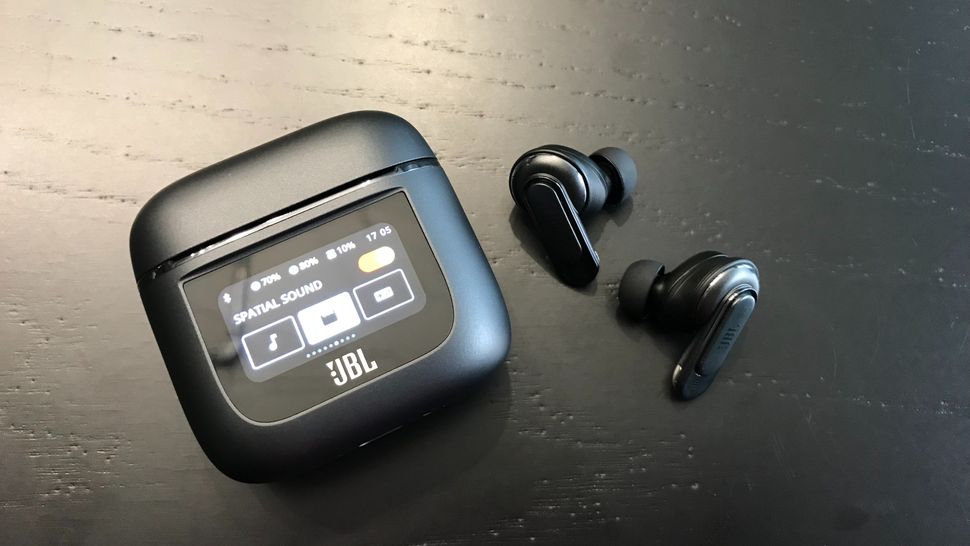 They're also far from the only earbuds that JBL has announced at CES. Its mid-range Tune series has seen three new arrivals, which all bring different designs and will be available from June 2023 for $100.
The JBL Tune Buds are noise-cancelling stemless buds with 12 hours of playback. If you'd prefer some noise-cancelling ANC earbuds with a stick design, there's the new one JBL Tune Beam. Alternatively, there are the JBL Tune Flex open earbuds with a stick design, which will take on the Apple Airpods 3.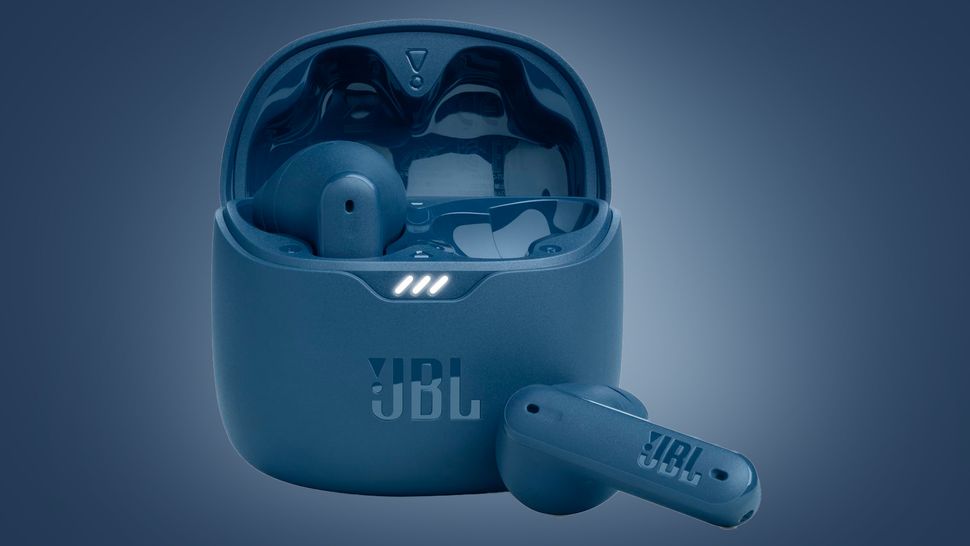 If you're on a budget and don't mind missing out on noise-cancelling tech, there are also three new additions to the JBL Vibe series that'll be available from February 2023. Fans of stemless designs will be able to pick up the JBL Vibe Buds, which promises eight hours of playback. The JBL Vibe Beam deliver noise-isolation with a stick design, while the JBL Vive Flex are an equivalent for those who prefer open earbuds.
Sony is also likely to show off some new headphones or earbuds, too. Our money is on a new pair of LinkBuds wireless earbuds and perhaps the hotly anticipated Sony WF-1000XM5 earbuds – with its high-end buds following last year's Sony WH-1000XM5 premium headphones release.
With Razer in attendance we might also see some new RGB-clad gaming headsets announcements at CES 2023, but we'll just have to wait and see what it and others have in store as this year's conferences unfold.
Check out our CES 2023 hub for all the latest news from the show as it happens. We'll be covering everything from 8K TVs and foldable displays to new phones, laptops and smart home gadgets, so stick with us for the big stories.